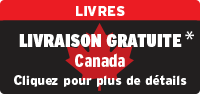 Max Borenstein, Greg Borenstein
The King of Monsters is back! From Legendary and Warner Bros., Godzilla returns to the big screen...and also the comic book page. Legendary Comics proudly presents the official Godzilla prequel graphic novel!

Delve into an incredible mystery, generations in the making. At the dawn of the atomic age, humanity awakens lifeforms beyond imagination, unleashing monumental forces of nature. Written by Max Borenstein (screewnwriter of the new Godzilla) and Greg Borenstein, illustrated by Eric Battle, Yvel Guichet, Alan Quah and featuring cover art by Arthur Adams, Godzilla: Awakening is the official graphic novel based on the new movie from Warner Bros. Pictures and Legendary Pictures, and reveals an explosive, larger-than-life adventure set decades before the film.
Format
: Couverture Souple
Dimensions
: 16.80 x 0.50 x 25.90 cm
Date de parution
: 2014-09-16
Auteur(s)
: Max Borenstein, Greg Borenstein