Injustice
Injustice: Ground Zero Vol. 2 Paperback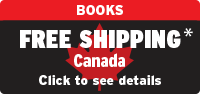 Injustice
Injustice: Ground Zero Vol. 2 Paperback
Chris Sebela (Author)
From the world of the hit video game Injustice: Gods Among Us.

The New York Times best-selling series, written by Christopher Sebela (SUICIDE SQUAD MOST WANTED) with talented artists including Tom Derenick (INFINITE CRISIS: FIGHT FOR THE MULTIVERSE), Pop Mhan (HE-MAN: THE ETERNITY WAR) and Daniel Sampere (GREEN ARROW), takes readers deep inside the mind of Harley Quinn in this can't-miss collection of INJUSTICE: GROUND ZERO VOL. 2 stories.

Harley Quinn's twisted take on the world of the hit video game Injustice: Gods Among Us comes to a thrilling conclusion, setting the stage for the fighting game's sequel, INJUSTICE 2!

Harley and the Joker are back together at last, but all is not as it appears. Is she Joker's unwitting pawn, or is she actually setting an elaborate trap for her no-longer-beloved Mr. J and becoming the hero a world on the brink of mass destruction needs most?

And while the Joker and Harley Quinn work out their differences in typically explosive fashion, the war between the brutal despot Superman and the superhero resistance led by Batman and the heroes of the Justice League takes a savage toll!

How will this strange new world survive the battle between former friends and allies?

Collects #7-12!
Dimension
: 16.76 x 0.51 x 25.91 cm
Publication Date
: 2018-06-05
Author(s)
: Chris Sebela (Author)