Superman/Batman
Worlds' Finest Vol. 6: The Secret History of Superman and Batman (The New 52) Paperback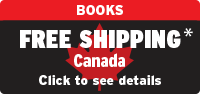 Superman/Batman
Worlds' Finest Vol. 6: The Secret History of Superman and Batman (The New 52) Paperback
Paperback
Paul Levitz (Author), Jed Dougherty (Illustrator)
Lois Lane must file the story of a lifetime—from beyond the grave!

Flashing back to the childhoods of Clark Kent and Bruce Wayne, Lois weaves the tale of two heroes, destined by prophecy to be the worlds' finest. Despite the dangers of their youth, both Superman and Batman reach adulthood and grow into heroes—but the omnipresence of an immortal force, Intri, spells trouble for Superman, Batman, Wonder Woman, Catwoman, Robin and Lois Lane.

A warrior of Apokolips hell-bent on luring Superman to another dimension, Intri makes Superman begin to question everything. Is he really a god? Could he have saved the planet Krypton? Was galactic warfare inevitable or the result of mortal folly?

Or was this interdimensional traveler a harbinger of planetary disaster all along?
Dimension
: 17.00 x 0.50 x 25.90 cm
Publication Date
: 2015-12-08
Author(s)
: Paul Levitz (Author), Jed Dougherty (Illustrator)