Batman/Superman
Batman/Superman Vol. 4: Siege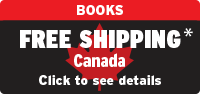 Batman/Superman
Batman/Superman Vol. 4: Siege
Hardcover
Greg Pak (Author), Ardian Syaf (Illustrator)
It's the Man of Steel's worst nightmare: an obsessed villain who not only knows all of Superman's secrets, but is also willing to kill anyone who has ever stood by him in order to destroy his true target.

…It's Superman's Joker.

It falls to Batman to track down this murderous madman, but with no clues left behind and no leads to follow, will this killer outwit the World's Greatest Detective?

Writer Greg Pak (ACTION COMICS) and artist Ardian Syaf (BATGIRL) add a deadly new name to Superman's Rogues Gallery…one that will test Superman's strength and Batman's mind equally!
Collects BATMAN/SUPERMAN #16-20, BATMAN/SUPERMAN ANNUAL #1 and BATMAN/SUPERMAN: FUTURES END #1!
Dimension
: 17.78 x 1.52 x 26.67 cm
Publication Date
: 2015-12-22
Author(s)
: Greg Pak (Author), Ardian Syaf (Illustrator)