Batman
Batman Unwrapped Hardcover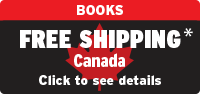 Batman
Batman Unwrapped Hardcover
Andy Kubert (Illustrator)
Rediscover Andy Kubert's breathtaking Batman art, published here in pencil form for the first time. Reprinted from the original without polish or embellishment, these beautiful bare pencil drawings highlight the artist's mastery of the comic book medium.

BATMAN UNWRAPPED: ANDY KUBERT comprehensively collects the artist's seven years of work with the Dark Knight, with Kubert's expressive, unforgettable artwork chronicling a full saga of life and death for both a father and a son. Included are stories written by New York Times bestselling author Neil Gaiman and Grant Morrison!

Collects BATMAN #655-658, #664-666, #686 and #700, DETECTIVE COMICS#853 and 52 #46.
Dimension
: 18.87 x 2.03 x 28.40 cm
Publication Date
: 2014-03-14
Author(s)
: Andy Kubert (Illustrator)