Hulk
Indestructible Hulk - Volume 1: Agent of S.H.I.E.L.D. (Marvel Now) Hardcover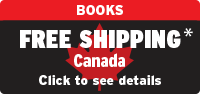 Hulk
Indestructible Hulk - Volume 1: Agent of S.H.I.E.L.D. (Marvel Now) Hardcover
Mark Waid (Contributor), Leinil Francis Yu (Illustrator)
Hulk: Indestructible force more weapon than man. Banner: Smartest man alive. Combined, they are the strongest, smartest weapon on the planet! And NOW!, the Indestructible Hulk is an Agent of S.H.I.E.L.D.! Hulk's first official missions include taking down the all-new Quintronic Man and battling Attuma on the ocean floor! But not everything is as it seems: What is Banner's secret hold over S.H.I.E.L.D. Director Maria Hill? What and where is Bannertown, USA? And which one of Banner's lab assistants holds a deadly secret? Plus: Bruce Banner and Tony Stark are friends but Hulk and Iron Man are anything but! The Golden Avenger guest-stars as Eisner Award-winning writer Mark Waid (DAREDEVIL) and superstar artist Leinil Yu take the Hulk in an all-new direction...NOW!

INDESTRUCTIBLE HULK VOL. 1: AGENT OF S.H.I.E.L.D. includes a code for a free digital copy on the Marvel Comics app (for iPhone®, iPad®, iPad Touch® & Android devices) and Marvel Digital Comics Shop. Additionally, this collection also features special augmented reality content available exclusive through the Marvel AR app - including cover recaps, behind the scenes features and more that add value to your reading experience at no additional cost.

COLLECTING: Indestructible Hulk 1-5, plus never before seen extras!
Dimension
: 17.78 x 0.95 x 26.67 cm
Publication Date
: 2013-05-28
Author(s)
: Mark Waid (Contributor), Leinil Francis Yu (Illustrator)