Green Lantern
Green Lantern Corps: Lost Army Vol. 1 Paperback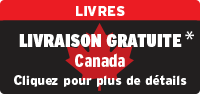 Green Lantern
Green Lantern Corps: Lost Army Vol. 1 Paperback
Couverture Souple
Cullen Bunn (Author), Jesus Saiz (Illustrator)
The Green Lantern Corps. They have survived Sinestro, the War of Light, the Third Army, Krona, Relic and the Durlans—all through sheer force of willpower and loyalty to each other and the Corps itself. Now they face an even greater challenge: the unknown.

John Stewart, Kilowog, and a handful of Lanterns are lost on an unknown world and beset by strange beings that want nothing more than to erase them from existence. Stewart will have to bring these desperate Lanterns together despite the odds and rely on a few questionable allies in order make their way home. The problem is, they have no idea where home is...
Writer Cullen Bunn (SINESTRO) and artists Jesus Saiz (SWAMP THING) and others lead the Green Lantern Corps through an unknown universe and a frantic fight for survival.
Format
: Couverture Souple
Dimensions
: 17.00 x 0.50 x 25.90 cm
Date de parution
: 2016-04-12
Auteur(s)
: Cullen Bunn (Author), Jesus Saiz (Illustrator)