Convergence
Volume 2
Flashpoint, Book Two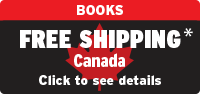 Convergence
Volume 2
Flashpoint, Book Two
Alisa Kwitney, Steve Yeowell
A CONVERGENCE tie-in graphic novel!

Once, there were infinite Earths. Then there came a Crisis…a Zero Hour…a Flashpoint. Worlds lived. Worlds died. But some worlds must now fight for their future—in the Convergence!

The evil alien intelligence known as Brainiac has stolen 50 doomed cities from throughout time and space and sealed them behind impenetrable domes. Now, after a year, the domes will come down—and the heroes and villains of 50 dead worlds must battle to be the last one standing!
Dimension
: 16.90 x 1.00 x 25.80 cm
Publication Date
: 2015-10-27
Author(s)
: Alisa Kwitney, Steve Yeowell